123 Support's Consulting, Assessment & Planning services give you a comprehensive, yet easy to understand view of where you are today and guide you through your technology road map, creating a clear picture of where you want to be tomorrow. We keep it simple and generally only need to ask a few basic questions to get an idea of where you would like to take your business technology.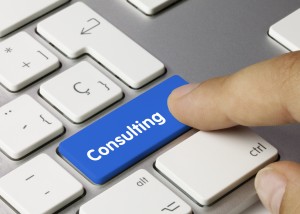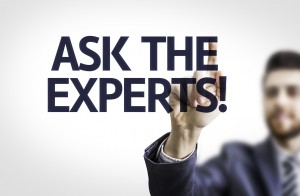 Does technology support the success of my business?
Will my current technology support my growth plans?
What is the security posture of my network?
These are all questions that keep business owners awake at night, but the computer network consultants at 123 Support can help you find the answers. We provide simple assessments and IT audits as well as complete technology plans to help you evaluate your environment and improve your business.
Strategic Consulting leverages technology to improve your overall business operations by cutting costs and increasing productivity with the most complete solutions for technology planning & operations, network infrastructure, technical architecture and design & development.
Assessments provide direction on IT planning, allowing for a customized and documented technical plan designed to meet your company's strategic needs with detailed, prioritized recommendations. 123 Support offers a variety of assessments including network, backup, storage, and software assessments.
Our industry expertise is invaluable in anticipating and identifying needs and recommending solutions that support your business goals. Contact us to learn how our IT consulting services can improve your business. by calling.
Technology projects, such as new computers, new servers or network upgrade can be a time consuming and costly process. There are so many risks involved from equipment failure to unscheduled downtime or loss of system availability that most people tend to put off these important upgrades until the last minute. 123 Support has an industry-proven, experienced project management team that will work side-by-side with you to accomplish your IT projects and goals in a time efficient and cost-effective manner.
Technology providers frequently release newer versions of their hardware and software. In the past this would often extend the refresh cycle to several years. Today  with the rapid development and release of new feature rich offerings it can be difficult deciding the right time to upgrade. Sometimes this is a necessary task, other times it may be better to skip a generation. Our managed services program gives you access to more than just technology management and support, but a valuable IT consulting group such as 123 Support will understand the needs of your business to help you make a practical decision about moving forward with these types of potentially complex issues.
At 123 Support, we understand that now, more than ever, organizations need sound advice from a business partner they can trust. Our extensive experience with technology infrastructure, strategy, planning, design, and implementation enables us to offer strategic insight and allow our clients to make sound technology decisions.
123 Support offers industry experience in the following areas:
Business and Technology Planning
Project Management
Storage Planning, Audits, and Readiness Assessments
Microsoft Enterprise Services
Information Technology Security Audits & services
Fixed Fee Server and PC Support
Data Center Relocations
Virtualization design
Computer System Upgrades (Hardware and Software)
Operating System Upgrades
LET US BE YOUR COMPLETE IT SOLUTION supporting all your servers, network appliances and desktops. You'll be in good hands knowing that your systems are monitored and supported both remotely and locally 24/7 with real-time alerts. Contact 123 Support now for more information!